Florin Salam – Manele Vocal Performance
Florin Salam (Salam is an Arabic greeting meaning 'Peace') is the most prominent vocalist of manele in Romania today.
He was born in Bucharest, Romania in 1979 into a family of lăutari (professional Romani musicians) as Florin Stoian. In his teens, he was both accordionist and vocalist in an ensemble with his father and uncle and specialised in lăutar repertoire (urban Romani song and dance music).
He adopted the stage name 'Florin Fermecătorul' [Charming] when he turned exclusively to manele singing. After his first recorded song had become a huge hit in 2002, he became rapidly renowned and assumed the moniker 'Florin Salam'.
Salam records countless hits every year, tours abroad regularly and is in great demand in his native country. His style of singing has influenced manelişti (singers of manele) profoundly. Young urban singers born after the collapse of Communism – for example, Sorin Copilul de Aur [the Golden Child] as well as rural and small-town lăutari throughout Romania – continue to imitate Bucharest-based celebrities, especially Salam.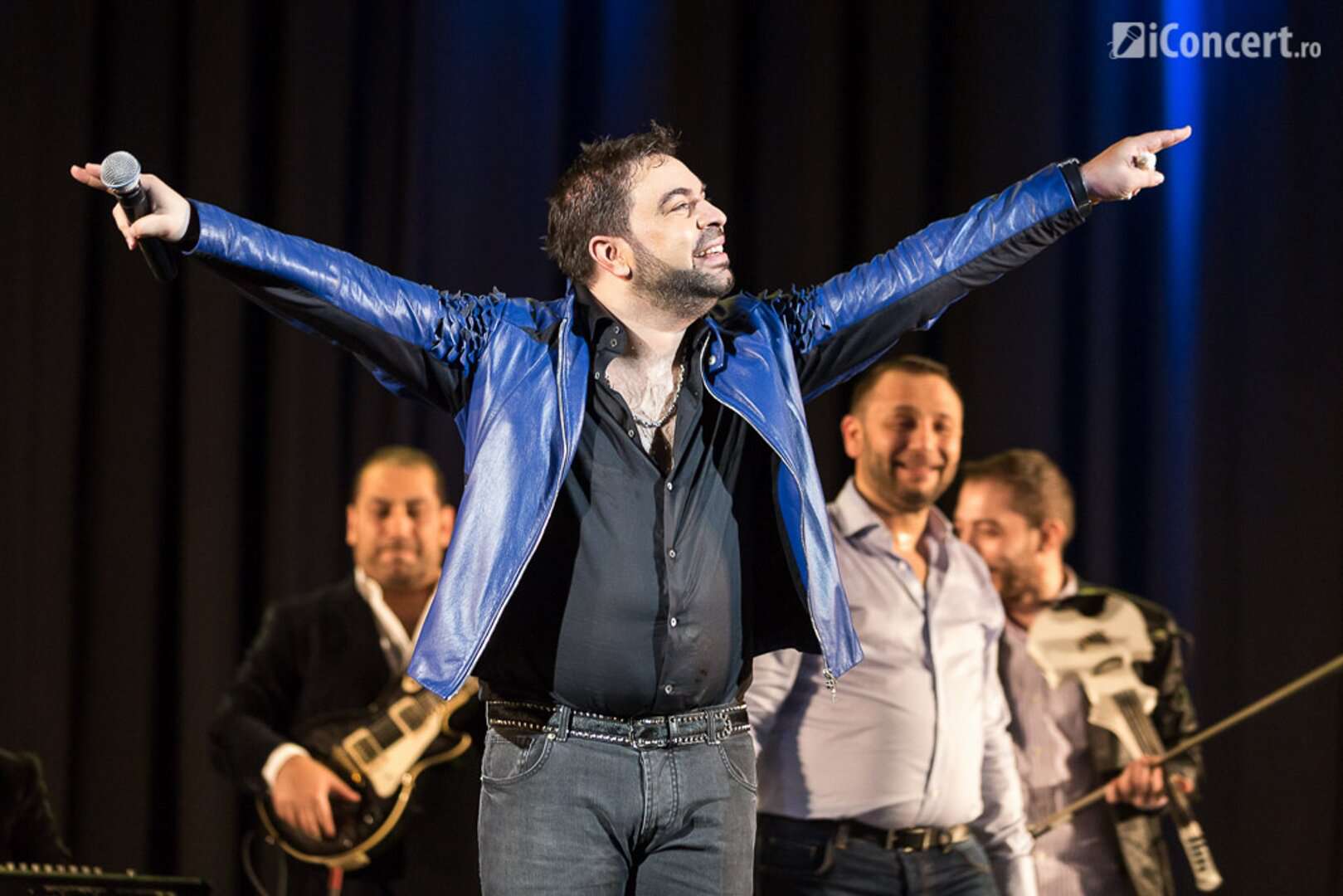 Contemporary manele sometimes begin with a free-rhythm introduction in which a singer displays his vocal virtuosity and technical command of melismatic ornamentation; Salam, in particular, developed this convention. In the metered sections, backup singers sometimes harmonise with manelişti and repeat verses.
Most manele lyrics are rendered in the first person, from a male point of view (singers are typically male), and contain declarations of erotic love and passion as well as devotion to the family.
Others boastfully invoke wealth, power and machismo (money, opulent homes, expensive cars, luxury travel, and gorgeous women). The enemy (duşman) is habitually mentioned because, according to this ethos, envy and enmity provoked in others are proof of personal success and worth. Lyrics are in Romanian.
Music videos reinforce manele themes through imagery in which the male manelişti dominate and are often surrounded by sexy women and other emblems of status.
Embedded in this discursive style is the tradition of dedications at weddings or clubs: guests offer money to manelişti for songs ostentatiously 'dedicated' to others who are present. Songs extolling prestige, fortune, achievement, a beautiful wife or love for a son speak, through the vocalist, for the person being celebrated.
Manele create imagined universes that appeal to the poor and downtrodden, but they also reinforce a sense of cachet and entitlement among rich, powerful and criminal members of Romanian society.